February 5, 2020
What will I need to do to on the Level 4 CET (Certificate in Education and Training) teaching assessments?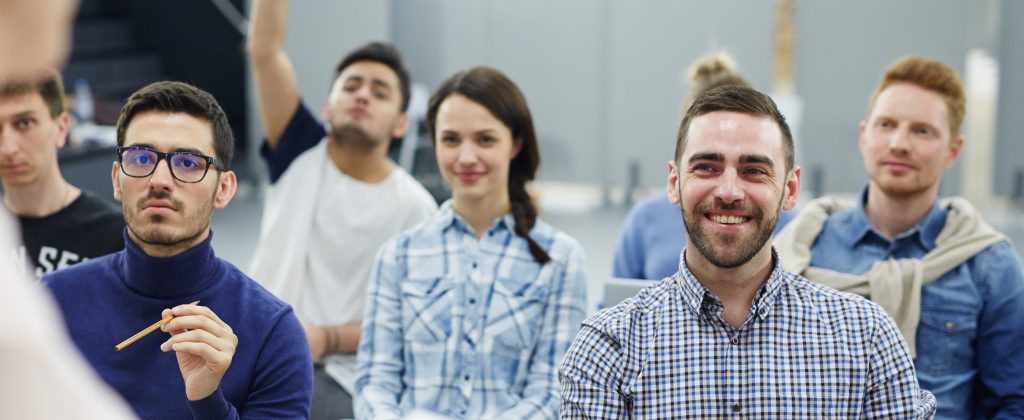 One of the most important things you'll need to complete to pass the Level 4 CET course is to be observed while you are teaching your own students at your workplace. This means that our tutor will observe you while you are teaching. This can be carried out in a wide variety of workplaces wherever you are teaching. It doesn't matter where you are teaching, we have candidates who teach in classrooms but also in all sorts of different places – for example on the job training at building sites, swimming pools, food production lines, car bodyshops, beauty parlours and recycling plants. Wherever you are and whatever you are teaching we'll arrange the monitoring on a date to suit you.
It's carefully planned!
Observation of your teaching is carefully organised, and we don't just turn up out of the blue with a clipboard! Once you've agreed a date and time with us we'll make sure that you've got a lesson plan in place for the lesson/s that you'll be teaching. Your instructor will guide you through this but the sort of things that they will be looking for are a decent lesson structure, variety of inclusive teaching methods, good knowledge of your subject, interaction from your pupils/trainees. Having a professional and approachable manner when teaching also helps!
What you can teach?
The choice of exactly what you teach and the methods and resources you use to accomplish this are up to you to choose based on your subject and what your pupils need. Remember you can ask your tutor for advice on this anytime, and they will be taking you through everything as you go through the course. You'll get the support and advice from an expert you need to do this.
Main Requirements
As per City & Guilds requirements, the minimum time requirement for each lesson you are observed for is 30 minutes. Plus you'll need to be observed for a minimum of three hours in total. On top of this you will also need to complete a minimum of 30 hours of logged teaching time, that is time that you are formally logged as teaching, whether that is at your workplace, college, school or training centre. This time will need to be documented in your scheme of work which is basically a summary of what you will be teaching throughout a course, term, or semester.
When will it happen?
Lesson observation is usually planned to take place either later in the CET course or shortly after your last day of training. That way you will get the opportunity to put into practice the techniques, skills and tricks of the trade you have learnt during your training.
After the course
After your observed training sessions you'll get full feedback and grading from your tutor, who will assess you based on the Ofsted grading characteristics. This will go on file with your portfolio to count towards your final achievement of the qualification.
Next &nbsp&nbsp&nbsp&nbsp

›



‹

&nbsp&nbsp&nbsp&nbsp Previous

Back to Blog