June 19, 2018
How to pass your CET assignments
Are you thinking about doing the Level 4 Certificate in Education and Training course with us and you're wondering how to manage your course assignments? If this sounds anything like you then read on.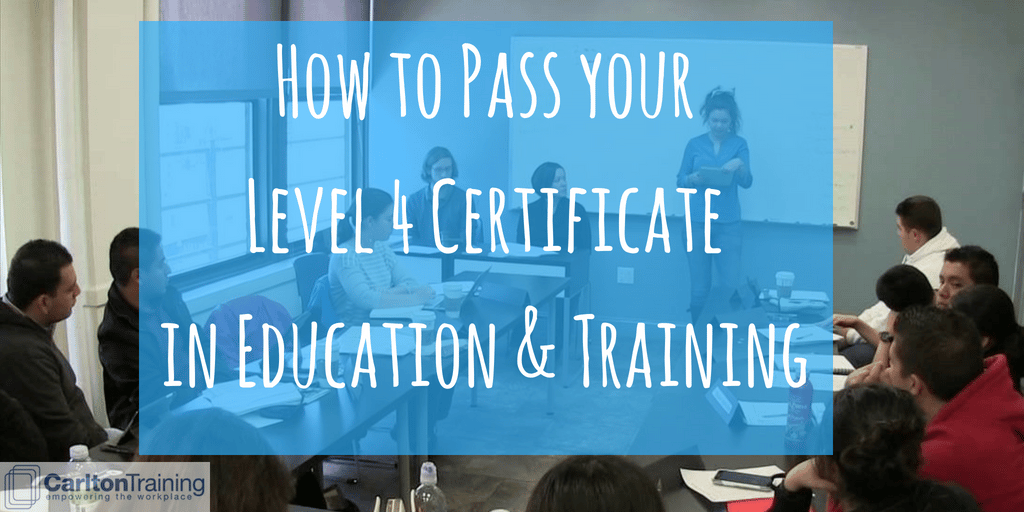 For those who have already completed their Level 3 qualification, such as the Award in Education & Training AET or it's predecessor PTLLS, the good news is that through recognition of prior learning (RPL) you'll be awarded 3 credits for one of the Level 4 units anyway. This means less work to start with and more time to focus on writing the remaining assignments. Isn't that great !
Each mandatory unit of the Level 4 course tackles a different area in education and training, which means that you will have a chance to explore the most important aspects of planning, delivering training, assessing learners as well as managing resources. The mandatory units are each composed of three tasks, and within these written assignments are only required for two tasks, so you won't have to write a huge amount.
For example, you could be asked to write a reflective account, personal analysis, a report or an evaluation of your work. These are clearly specified and divided into smaller sections, so you'll know exactly what has to be done within a particular unit for each task.
You'll also need to complete an assignment for an optional unit or units. There's a selection of optional units to choose from. Your course tutor will provide you with a detailed list of these and most importantly – help you out with guidance and advice.
It might be useful to know that your assignments can be presented in any format of your choice, e.g. as an essay or a separate answer for every section within the task or even via voice recording. Many candidates say they find answering separate sections easier to manage since there is no need to worry about struggling within a large stretch of text. This way you'll also be addressing each assignment question by focusing on bitesize, digestible chunks.
In terms of word count there is no limit or minimum, however it's worth remembering that it's not volume but quality that counts. The idea is to plan your work well and get it done steadily and methodically since this way you won't have to spend additional time on amending it later.
Level 4 CET requires that you carry out some reading and research of your own, which is reflected in your written assignments. What proves helpful in this case is jotting down any reference details as you go along so you can quote them when writing your assignments. Your course tutor will go though all this in detail with you so you'll know which way you are heading.
You may also want to start with an initial draft of your assignment which then can be easily checked and edited until you are satisfied with it. The next step is to double check this against the assignment question and criteria to make sure that you have answered the question correctly. Before sending in your assignments ensure they are proofread for spelling, grammar and consistency.
Most importantly it is worth noting that you can count on the support and guidance of our friendly tutors while working on your assignments. So if you find yourself stuck with any of the assignment questions, simply drop us an email or give us a call to discuss the issues with our tutors.
Blogger : Gosia Borkowska – educator, teacher and assessor.
Next &nbsp&nbsp&nbsp&nbsp

›



‹

&nbsp&nbsp&nbsp&nbsp Previous

Back to Blog