September 27, 2023
What Does an IQA Plan Include?
If you're involved with Internal Quality Assurance (IQA) work, then you'll need a plan to manage your IQA work. An IQA will also help with your teamwork, compliance, reducing risk, and future-proofing. Within the IQA cycle, your IQA plan covers the planning work you are required to do within your role.
The IQA Cycle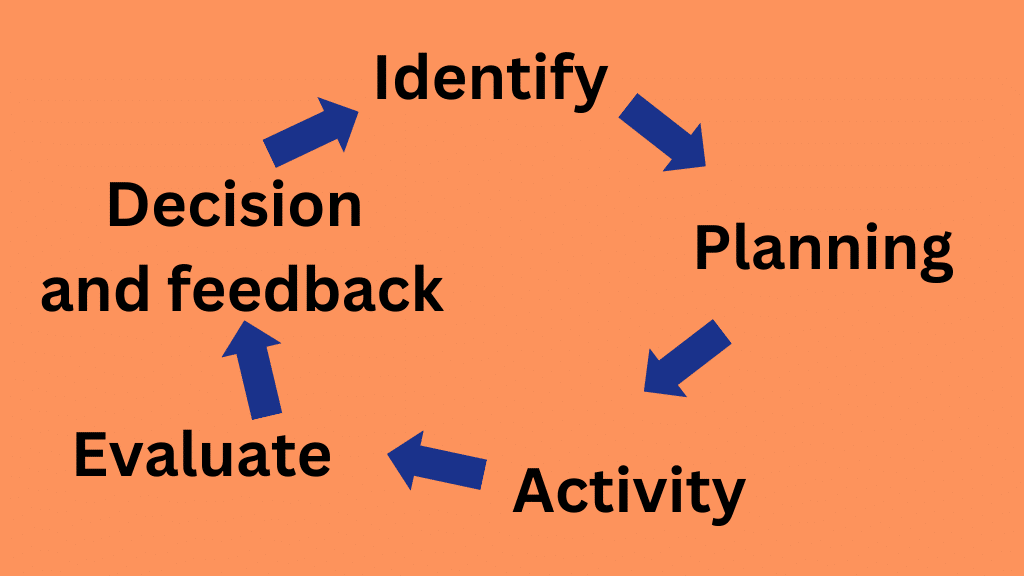 The IQA cycle includes all the activities an IQA performs for their organisation. This systematic approach ensures assessments, staff and candidates are monitored and quality maintained to a high standard.
The IQA cycle consists of these five activities:
Identifying the product or service: This step in the IQA cycle involves figuring out what you will be checking. It could be a particular qualification, course, or a person within your organisation.
Planning: Once you know what you're sampling, you need to plan how you'll do it. This includes deciding who will be involved, setting dates and planning for team meetings.
Activity: This is where you actually carry out your quality assurance activities.
Decision & feedback: as you make decisions about the quality and provide feedback. If there are issues, you may recommend improvements.
Evaluation: Finally, you evaluate the entire process. This includes looking at what went well, what didn't, and how the internal quality assurance process can be improved in the future.
Do you need an IQA Plan?
Even if you're working as an IQA for a small centre or part-time, you can rely on keeping everything in your head. Your work still needs to be backed by an IQA plan. There are several reasons behind this:
Managing work – Having a decent IQA plan will help you manage your work efficiently and keep on top of everything you need to do in your role as an IQA.
Teamwork – As an IQA, you will be working with assessors and tutors who have varied timetables and workloads. You don't want to turn up to check an assessor only to find that they're not scheduled to work that day or that their candidates are not ready for assessment. Your IQA plan helps you to effectively manage everyone's schedules to ensure this doesn't happen.
Compliance – As an Internal Quality Assurer, you are the link between your centre and the Awarding Body. An essential part of your role is to ensure compliance with the Awarding Body's requirements for quality assurance. The Awarding Body's EQA (External Quality Assurer) will check this, and they' will want to see a properly planned and carried out quality assurance process. Your IQA plan is vital to proving this.
Reducing risk – An essential part of your centre keeping its existing approval to provide qualifications is reducing the risks of adverse events occurring. These could be assessors not assessing fairly, candidates not being assessed, cheating or malpractice in assessments or assessments being carried out to incorrect or out-of-date standards.
Future-proofing – In the future, you might need to have another IQA come in to support your work, especially if your centre is growing. Or you might get struck by lightning or win the lottery (hopefully the latter!), leaving the centre to find a new IQA. Having an IQA plan makes this possible.
When devising your IQA plan, you need to take all this into account to create a usable plan that suits your role as an IQA and meets these requirements.
What to include in an IQA Plan
Your IQA plan doesn't have to be complicated. In fact, you might have something in place already you could use, especially if you've recently taken over your IQA role from another person.
If you're creating an IQA plan from scratch, aim for simplicity and clarity and avoid complexity and jargon. This is something you will use every day, so it should be easy to share with others, such as EQAs, assessors and tutors.
To work out what to include in your plan, think about looking at it as an outsider, like an EQA or somebody new to your centre. It should provide an overview of everything that's going on, including which candidates, assessors and units are going to be sampled.
Qualification & Assessors
It's best to start with what might seem obvious to you, like the qualification title and individual units or sections it contains. You can then move on to the actual structure of the plan, making sure that you include the names or identifying details of all the assessors you are responsible for within your role as an IQA. Full names are the normal way to do this, but initials, identity numbers or unique job titles work as well. This is to make sure that you include assessments carried out by all members of your team in your sampling.
If you are creating a new IQA plan rather than adapting an existing one, you need to make sure you allow for any new assessors or candidates to join. So don't box yourself into a corner with a fixed system that doesn't allow for future changes.
Candidates
You can move on to filling in your plan with the names or identification numbers of all the candidates currently enrolled on the qualification. Make sure that they are entered correctly so you can see which candidates are allocated to which assessors and that no candidates are left out without an assessor.
Sampling Activities
Outline which sampling activities will take place and when you plan to do them. This will depend on the situation regarding risk reduction, as some units, candidates or assessors may need more sampling than others.
For example, a new assessor will need more sampling than an experienced one, as will units or topics which have presented problems in the past. This is why it's important to look at the centre as a whole within your IQA work, including history, such as previous IQA and EQA reports or communications from the Awarding Body.
It's worth reminding anyone involved in planning IQA activities that the full range of assessment methods in use at your centre should be included, especially if there is a wide range used in the qualification or unit involved.
This can be difficult to do in certain instances, like if there are onsite practical observations being carried out by assessors, as this needs a lot more coordination than reviewing written assignments. However, as an IQA, you must persevere and complete this despite the challenges. And remember that if anybody objects, you can now tell them that it's in the plan and, therefore, it must be done!
Your sampling plan needs to cover different:
Candidates
Assessors
Assessment methods
Evidence/elements
Records
Assessment sites
How to create an IQA Plan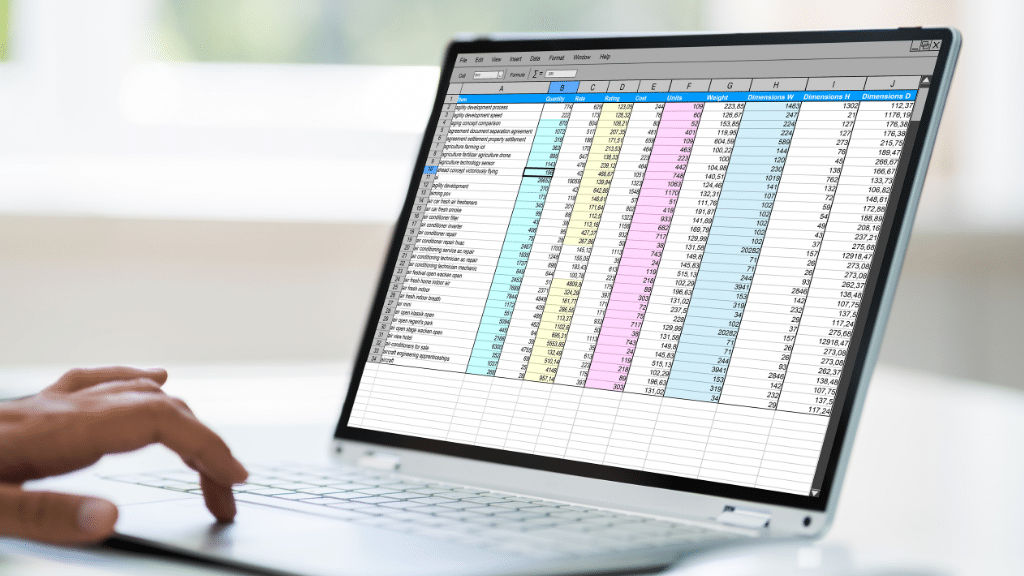 When creating an IQA plan, technology is your friend. There are several off-the-shelf solutions you can use to create your plan, as well as spreadsheets such as Excel, Google Sheets, Apple Numbers or Open Office Calc.
These tools enable you to create and store a plan that you can tailor to your centre's exact quality assurance requirements. The added advantage of using these tools is that they enable you to share your IQA plan with other people, such as EQAs, managers and assessors, while still keeping it secure and compliant with the Data Protection requirements.
Your IQA plan should not be a static document, as you should review and update it periodically. You could also note on your plan how often it will be reviewed, who will be involved in the review, as well as what criteria will be used to determine if changes are needed (such as new assessors, courses or candidates).
Want to learn more about IQA plans?
An IQA plan should be a comprehensive working document to help you, and everyone involved understand what is going to happen in terms of sampling and IQA work. At Carlton Training, we offer three Internal Quality Assurance courses to help you kickstart or advance your career as an IQA. Our Level 4 IQA course is ideal if you're looking to learn more about IQA plans and how to effectively carry out each activity of the IQA cycle as part of your role in Internal Quality Assurance.
You can book online and get started today, or contact our friendly team for more advice on the best IQA course for your needs.
Next &nbsp&nbsp&nbsp&nbsp

›



‹

&nbsp&nbsp&nbsp&nbsp Previous

Back to Blog